BUY MONTHLY LISTENERS- WHAT ARE SPOTIFY MONTHLY LISTENERS?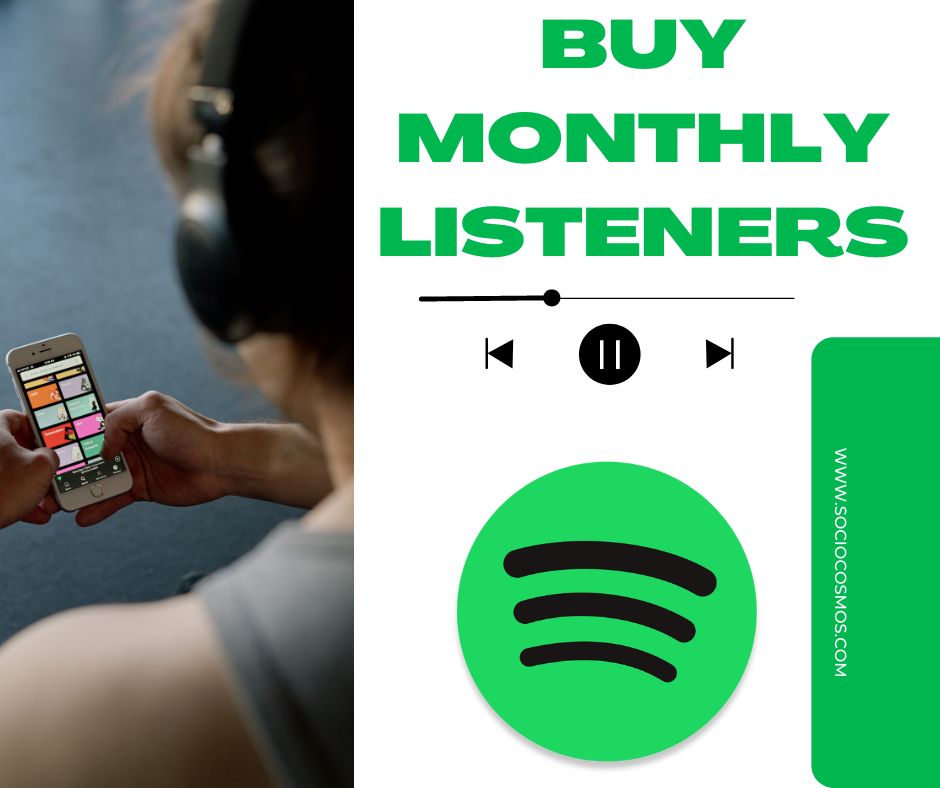 Buy Monthly Listeners and become a legend! The customers of SOCIO COSMOS, we have some good news for you today! Our "Spotify Monthly Listeners" service is finally up and running. It's time to change your life!
It's hard to be an artist these days, but there is an irony in there, and it says that it's the most comfortable time for artists to create the music they like. Still, as we stated in the first sentence, it's incredibly challenging to make your voice get heard among the millions who wish the same as you.
You will need tons of listeners and plays to take your profile to the top. We're not even mentioning that you will need a decent Spotify promotional campaign.
In that case, it's up to you to be a little extreme and show people that you're exceptional, and they won't waste their time if they give your music a shot. However, how can you do that when no one listens to your music? You can't create listeners out of thin air, right?
Well, what if I told you that you could? After you get the Matrix pun, you may want to know that we finally launched our service that allows you to buy Spotify monthly listeners to your artist account in order to attract new listeners. If you wish to know how can buying artificial listeners can help you a long way, please keep reading this article. It is also possible to buy Spotify followers if you want a permanent follower number.
SPOTIFY MONTHLY LISTENERS LIST- WHY SHOULD I BUY MONTHLY LISTENERS?
Spotify monthly listeners list to buy from our site. We don't love to brag too much, but if you wish so, we won't back off from the challenge. SOCIO COSMOS is the best website where you can buy impressions for your social media accounts, and that's some facts. We will list the reasons why we think we are the best, and we highly suggest you read the reviews and testimonials regardings our services.
As SOCIO COSMOS fixture principle, we never ask for your password. It's up to you, but it's important that you never share your password with anyone at all. Your account is safe, with only you knowing its password.
Our system only uses the highest quality material to deliver your order. Therefore, your monthly listeners won't vanish into the air after some time. Even if that happens, we will be happy to recompensate all of your losses.
We have a 24/7 active Customer Care service. These guys love their jobs, and they genuinely love you. They will always be happy and eager to present you with quick solutions and fixes if you happen to stumble upon any problems.
We always keep your anonymity intact. In that case, you can rest assured that nobody will know that you bought monthly listeners from us if you manage to don't snitch yourself out.
Our delivery times are pretty short, and we don't get affected by Spotify updates. As soon as your orders are complete, we will start processing your query through our secure system.
Don't forget that the monthly listener's cycle is 30 days. Therefore, after the given amount of time, your listeners will disappear. This is not due to some error. You will have to purchase some again. This is the reason why our prices are comparably low.
MONTHLY LISTENERS SPOTIFY LIST- HOW TO BUY MONTHLY LISTENERS?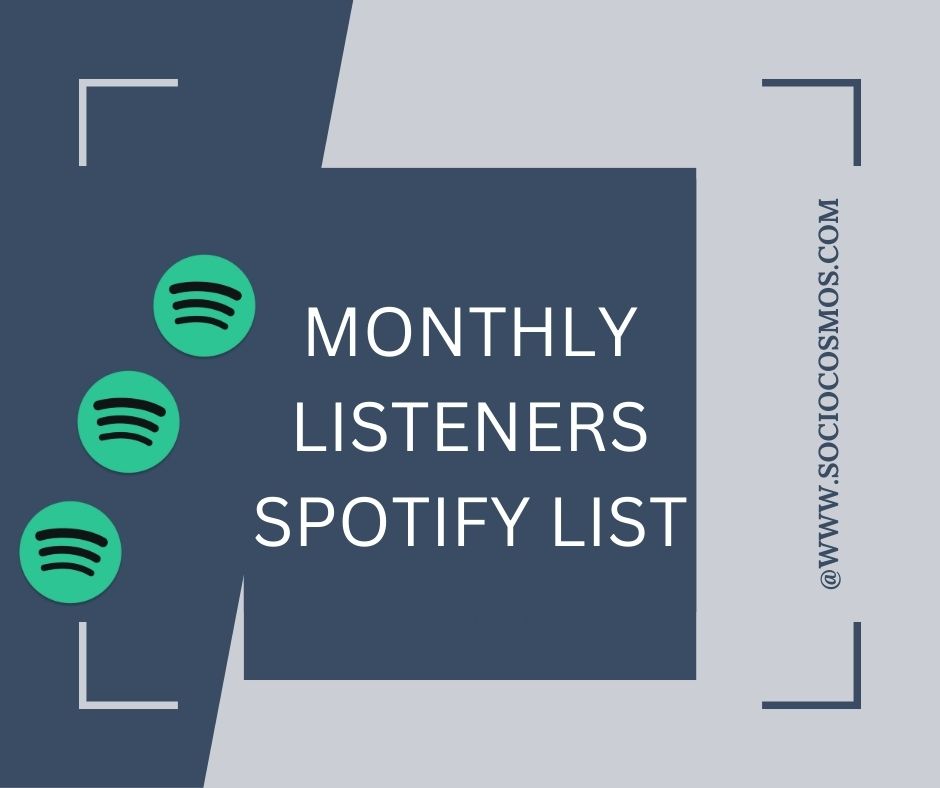 Monthly listeners Spotify list with the perfect listings and songs. The steps to buy monthly listeners as follows,
Open SOCIO COSMOS through any device or browser you prefer and start browsing through our upper menu items. You'll see the Spotify section with its green logo. Simply hit that icon to expand it into its section. From there, you should select the "Spotify Monthly Listeners" service.
After the page loads, go to your Spotify account and copy your artist profile's URL to your clipboard. Now, return to our website to paste the link you copied to our designated field right below. Please make sure that the link is working. Also, don't forget to type in the number of monthly listeners you would like to receive for your account.
Well, that's all! You can simply hit the "Add to Cart"  buttons to commit to your order and get a quick redirect to our CHECKOUT screen.
After finished the billing details and then go to the payment process via Paypal and end soon.
No matter what type of Followers you buy, we will only supply you with real Spotify Followers for your accounts. If these followers genuinely enjoy the music you share, they could follow you and keep up with your activity. They might generate plays on your songs and your Playlist. Buy Spotify monthly listeners now and enjoy all the benefits of that service.